With websites popping up overnight, it can be hard to determine which sites are safe to be on and which are not. Data theft is far too common in today's society and happens over the internet everyday. There are a few ways to help determine which sites you should be on and if they are safe or not.
How to know if a Website is Secure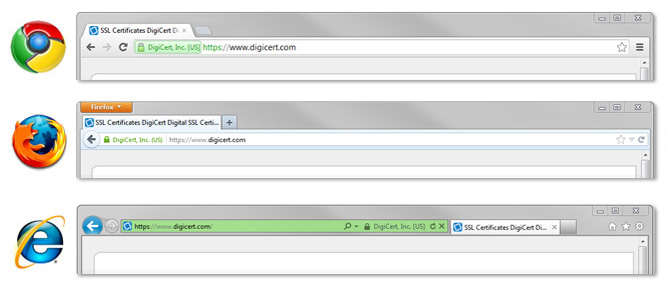 Before you enter any of your information, you need to make sure the site is secure. Checking the SSL Certificate is one of the first steps. If the websites URL starts with https:// then it is secure (the s in https stands for secure). A SSL Certificate protects your data as it goes from your computer to the owner of the website's server. 
There are a few different levels of validation. The bottom level is Domain Validation which is just a certificate validating the ownership of the domain and not so much validating the people or organization that owns the domain. On the other end of the spectrum is Extended Validation. Extended Validation the owner of the site has to prove their identity and well as legitimacy as a business or organization. The easiest way to tell if a website has an Extended Validation is by checking to see if there is a green bar and/or a lock icon in the address bar that can be clicked on as shown below.  
Google Chrome
Mozilla Firefox
Safari
Internet Explorer
Microsoft Edge
Check the Name of the Website
Sometimes people will create websites that are very similar in name to other websites to try and trick users into putting in account information. An example of a fake website might be something like y0utube.com instead of youtube.com. They almost look exactly the same but the first URL has a zero instead of an O. To avoid these kind of attacks it is always best to keep a close eye on the site URL. Make sure if you get an email from your bank or other account, that you don't click the link that is embedded in the email and instead type out the link in your web browser to make sure you are going to the correct website.